Wenn aus einer Immobilie ein Zuhause wird
---
WOULD YOU LIKE TO BUY A PROPERTY IN MALLORCA? WE SUPPORT YOU IN THE SEARCH AND PURCHASE PROCESS
Would you like to realise your dream of owning your own finca on the sunny island or treat yourself to a private sea view from your savings?
Buying a property in Mallorca does not only mean owning four walls and a roof on the sunny island in the Mediterranean. Buying a property in Santa Ponsa, Palma or Portals Nous means much more.
We at Döringer & Partner understand our clients and help them to buy a property in the southwest of Mallorca - whether it is a private purchase, a holiday property or a capital investment.
Perhaps we already know your new property
Our diverse portfolio includes properties of all kinds - whether a classic finca or a modern luxury villa with views over Santa Ponsa. We take the time to get to know your wishes and requirements for real estate in Mallorca and present you with a suitable selection of flats, detached houses, fincas or villas.
A pleasant experience throughout the conclusion of the purchase
As experienced estate agents, we consider it our duty to support you with advice on your purchase project. We ask for all relevant information from the owner and the local authorities so that you can make an informed purchase decision. Since it is not always easy for people from abroad to understand the procedures or even speak the language, a multilingual agent - like us - is worth its weight in gold when buying property on Mallorca.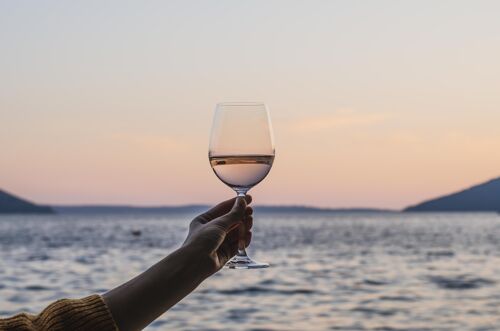 With us you enjoy first-class support and transparent advice.
We understand the significance of buying a property. We are also happy to support you in finding local craftsmen to have your new home or holiday domicile designed entirely according to your ideas. For financing enquiries, you can benefit from our excellent connections. We will be happy to put you in touch with an expert contact person for real estate financing.
We are a multilingual, international contact for real estate in Mallorca.
We are highly competent for the real estate markets in the southwest of the island.
You benefit from good contacts to German cooperation partners for financing.
Thanks to our network, we can also arrange attractive capital investments for you outside Mallorca.
We can put you in touch with local service providers for conversion, renovation, craftsmanship and more.
International and yet there for you locally!
Döringer & Partner is a real estate company with the best contacts and reliable partners. Our internationality means that you benefit not only from our multilingualism, but also from our wide-ranging experience in different markets and with different people. With us, you always have a personal contact who will support you in your purchase project on the Balearic island, so that you can soon call Mallorca your (second) home.